ACCESSNSITE BY AMERICAN DIRECT
About AccessNsite
Our business began with the operation of critical systems for rocket launch and flight research operations. Forty years later, this specialized innovation is reflected in the design, production and delivery of our next-generation access control solutions, including next-generation access control software and best-of-breed hardware integration.
AccessNsite by American Direct
For more than 25 years, American Direct has been one of the nation's leading providers of architectural doors, frames, and hardware for commercial new construction, renovation and remodel.
American Direct Procurement, Inc. acquired AccessNsite in 2016 from Quintron Systems, Inc. Together with AccessNsite, American Direct is now the only company combining Division 8 and Division 28 product, service, and expertise to deliver totally integrated safety and security solutions at the door opening.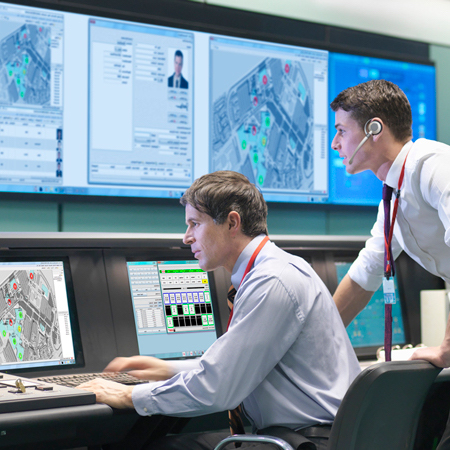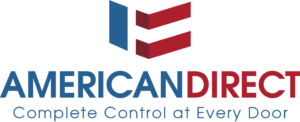 Byron Whetstone
CEO
Byron is the CEO of American Direct. Since starting the company in 1991, his vision and devotion to creating a culture of constant innovation has led American Direct on a trajectory of success. In early 2016, Byron's progressive thinking lead to the acquisition of AccessNsite access control solution, an unprecedented move for a traditional door, frame, and hardware company. This innovative approach put American Direct on track to become the only company in the nation able to combine Division 8 and Division 28 product, service, and expertise to deliver totally integrated safety and security solutions at the door opening. Since its first full year in operation in 1991, American Direct's revenue has grown from $1.8 million to $100+ million in 2016.
Eric Farley
President
Eric is an executive leader with a demonstrated history of profitably growing companies in general distribution and the building materials industries. With almost two decades in the industry, he recognizes and embodies the vision of American Direct to provide Total Security Solutions. As President he will work to grow all aspects of American Direct not only as a doors, frames and hardware distributor but as an access control platform owner and a commercial integrator with a national reach.
Jerry Glynn
Chief Technology Officer
Jerry's past experience as an IT consultant to business and government executives, CEO of an online search marketing startup, and Senior Vice President of Information Technology at a financial services company, brings a broad depth of perspective to his roles at American Direct and AccessNsite. As the CIO for American Direct and CTO for AccessNsite, Jerry's key responsibilities include leadership and strategy to align the company's IT infrastructure with business priorities, advising on the most effective use of technology to enhance the company's product offering, and serve as the company's top technology architect.
Brian Ashley
Vice President of Sales
Brian brings more than 26 years experience in integration, security, and the life-safety field. Throughout his career, he has provided consulting and system engineering for schools, industry, government and businesses in design/build security and surveillance solutions. As Vice President of Sales, Ashley is responsible for the design, deployment, and implementation of life safety and security systems for the enterprise market, more specifically the merger of Electronic Physical Security (Division 28) and Physical/Architectural Door Systems (Division 8).
Doug Levin
Western Regional Sales Leader
Doug has held positions in the construction industry for nearly 40 years, with a diverse background that includes delivering products and services through manufacturing, distribution, specialty, and general contracting. He has been responsible for handling sales, estimating, and operations for projects valued from $5.0 million to over $500 million. Levin holds certifications as an Architectural Hardware Consultant (AHC), a Physical Security Professional (PSP), and a LEED Accredited Professional. His extensive work experience as an architectural consultant, specification writer, and physical security consultant will guide him as he leads the Western Region in the areas of business development, sales, and operational excellence.
Chris Allen
Technical Operations Manager
Chris brings 17 years experience in the access control industry with an engineering background that includes requirements analysis, hardware design, product development, software/firmware development, database scripting and reporting, system integration, hardware installation, quality assurance, technical product support, and technical sales support. As the Technical Operations Manager for AccessNsite, Chris manages the software development team, quality assurance team, and technical support team.