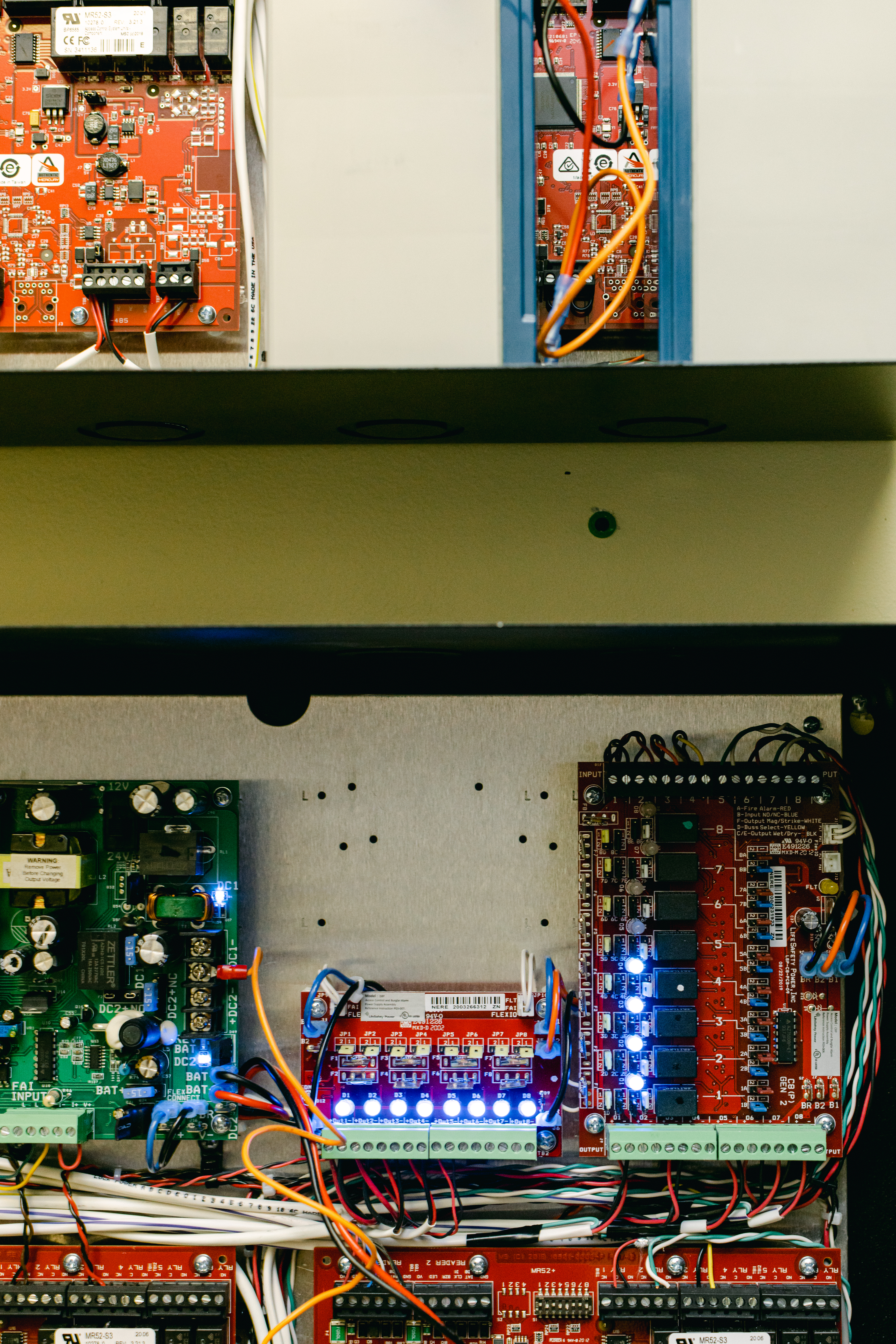 SOFTWARE UPDATES
At AccessNsite, "next generation" is more than a buzzword. To stay ahead of rapid technological change and increasing cyber threats, we are unrelenting in the evolution and enhancement of our software and hardware products.
Most Recent Product Updates:
7.9.40

Version 7.9.40

Release Notes:

SAFR BETA:

Evaluating the SAFR integration and identifying features/improvements that might need to be changed to further enhance the integration.

Dormakaba EVO Lyazon:

Completing the integration to the Lyazon API to support the Dormakaba EVO hardware. Hardware supported includes: LZ-M, LZ-D, LZ-I, LZ-P and LZ-L. Management of credentials and access will be supported as well as receiving events from the locks.

Allegion No-Tour improvements

Continued improvements to the Allegion No-Tour integration. Includes mobile application improvements to improve efficiency and user experience.

Maintenance:

Providing bug fixes and improvements to the software

---
---
7.9.39

Version 7.9.39

Release Notes:

NAPCO/Alarm Lock:

Completed the integration with Alarm Lock's Networx Trilogy locks. Connection directly to gateways via a new API software Alarm Lock has developed. The integration allows for configuring and controlling locks as well as managing credentials and retrieving events from locks.

SAFR:

Began the integration to the SAFR facial recognition reader. It will provide the ability to present your face to the reader to get access through a door. It will also have the ability to do 2 factor authentication with your face with a physical card.

Maintenance:

Providing bug fixes and improvements to the software

---
---
7.9.38

Version 7.9.38

AccessNsite Release 7.9.38 Features

Proxess Lock:

Completed integration with Proxess API services which allows control over gateways and locks associated with those gateways.
AccessNsite software can configure, download new users and retrieve events from locks.

AccessNsite Flex:

Made changes to the AccessNsite Flex client to improve usability and function.
Improved dashboards and the home page.
Made changes to the edit windows to improve usability.

Maintenance:

Provided bug fixes and improvements to the software.

---
---
7.9.37

Version 7.9.37

Plugins or major features that saw changes:

Multiple driver managers feature
Allegion Wifi Plugin
Allegion Plugin
Salto Plugin
Otis Plugin
Other minor bug fixes. Please see release notes for full details on fixes applied.

---
---
7.9.36

Version 7.9.36

Latest release brings some new features, direct integrations, general bug fixes, and improvements.

Directly integrates to Allegion's No-Tour NDEB, LEB, FE410F & BE467F products. Use AccessNsite's Mobile app for iOS or Android to configure locks and retrieve events and create no-tour credentials via the MT20W and AccessNsite's software.
Updated to use Assa Abloy's Door Service Router (DSR) 9 with Aperio.
Integrates through DSR 9 to Aperio's AH-40 IP Hub series.
---
7.9.35

Version 7.9.35

Significant performance improvements with both the Allegion driver and the Allegion Wifi Driver.

Also resolving bugs and adding numerous updates and improvements to the software.
---
7.9.34

Version 7.9.34

We have added a new plugin that allows AccessNsite to integrate with the Medeco CLIQ hardware line from AssaAbloy. This will now support the following features:

Device discovery
Adding credentials
Assigning access
Retrieving audits

This integration offers a broader set of hardware to use with AccessNsite. The keys provided by CLIQ are a data on card solution that is a lower cost solution than traditional access control.

You can now turn on HID's Twist and Go feature on the ANS Mobile Credential application. This allows the user to twist their phone near the device to unlock it.

Support has been added for the new HLS 2.0. Playing video within the AccessNsite web client will be more stable and have better performance.

Bug resolution and the implementation of numerous updates and improvements to the software were included in this release.
---
7.9.33

Version 7.9.33

Allegion No-Tour:

Working on an integration to the Allegion No-Tour product line. It will include a mobile app for administering the No-Tour locksets.

HLS 2.0:

Working to improve our video offering by supporting the new HLS 2.0 protocols. This will provide a faster viewing of video and an overall better experience using our video integrations.

Maintenance:

Provide bug fixes and improvements to the software.
---
7.9.32

Version 7.9.32

New Features:

First, there has been a major upgrade of the DMP integration, including new software and updated features. The updated firmware will now be included with the software.

Second, support for the new Mercury MR52-S3B sub-controller. This board was created to help alleviate current supply chain issues.

Finally, bugs have been found and eliminated!
---
Voluntary Product Accessibility Template (VPAT)
A Voluntary Product Accessibility Template (VPAT™) is a document that explains how information and communication technology (ICT) products such as software, hardware, electronic content, and support documentation meet (conform to) the Revised 508 Standards for IT accessibility. VPATs™ help Federal agency contracting officials and government buyers to assess ICT for accessibility when doing market research and evaluating proposals.