[fusion_builder_container hundred_percent="no" hundred_percent_height="no" hundred_percent_height_scroll="no" hundred_percent_height_center_content="yes" equal_height_columns="no" menu_anchor="" hide_on_mobile="small-visibility,medium-visibility,large-visibility" status="published" publish_date="" class="" id="" background_color="" background_image="" background_position="center center" background_repeat="no-repeat" fade="no" background_parallax="none" enable_mobile="no" parallax_speed="0.3″ video_mp4="" video_webm="" video_ogv="" video_url="" video_aspect_ratio="16:9″ video_loop="yes" video_mute="yes" video_preview_image="" border_size="" border_color="" border_style="solid" margin_top="" margin_bottom="" padding_top="" padding_right="" padding_bottom="" padding_left=""][fusion_builder_row][fusion_builder_column type="1_1″ layout="1_1″ spacing="" center_content="no" link="" target="_self" min_height="" hide_on_mobile="small-visibility,medium-visibility,large-visibility" class="" id="" background_color="" background_image="" background_image_id="" background_position="left top" background_repeat="no-repeat" hover_type="none" border_size="0″ border_color="" border_style="solid" border_position="all" border_radius="" box_shadow="no" dimension_box_shadow="" box_shadow_blur="0″ box_shadow_spread="0″ box_shadow_color="" box_shadow_style="" padding_top="" padding_right="" padding_bottom="" padding_left="" margin_top="" margin_bottom="" animation_type="" animation_direction="left" animation_speed="0.3″ animation_offset="" last="no"][fusion_text columns="" column_min_width="" column_spacing="" rule_style="default" rule_size="" rule_color="" hide_on_mobile="small-visibility,medium-visibility,large-visibility" class="" id=""]
Request A Meeting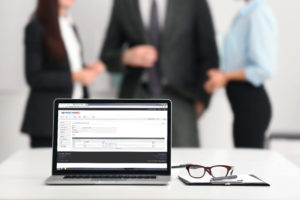 With American Direct and AccessNsite, we provide product recommendations, budget assistance, and in-depth review and interpretation of Division 28 and Division 8 specifications. In addition, we offer a single source of contact to ensure a project runs smoothly and efficiently from beginning to end — from submittal and coordination to delivery, installation, and closeout. It's never too early to give us a call.
Fill out the form below and one of our associates will contact you in a timely manner.
For immediate assistance, please email info@accessnsite.com or call 913-563-5844.
[/fusion_text][/fusion_builder_column][/fusion_builder_row][/fusion_builder_container]